Certified Quickbooks ProAdvisor
As a ProAdvisor, we offer company file setup, review, maintenance, and training. We are certified in on 3 versions of Quickbooks: Desktop, Online, and Enterprise. Quickbooks is a powerful financial software package; able to track income, expenses, payroll, purchase orders, and inventory. In addition, there are numerous 3rd party add-on software apps that make Quickbooks even more powerful.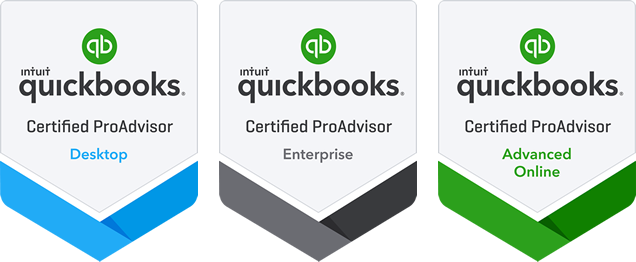 ---
Our Mission
We strive to provide quality, friendly services in a timely manner. Our staff is professional, experienced, knowledgeable, and believes in developing client relationships, as well as client solutions. Our goal is to assist our clients with the complex rules & regulations associated with bookkeeping, payroll processing, and income tax returns.

Professionalism
By combining our knowledge and experience, we make sure each client receives the personal & professional attention they deserve. Our high standards and expert staff is the difference between our outstanding service and the other firms.

Responsiveness
We treat all our clients with highest level of respect, regardless of size. We're a full service bookkeeping firm with personal & business clients of all sizes. There is no client too small or too large. Our hard work and dedication to client relations have earned us the respect of the entire community.

Quality
Bookkeeping firms are known for their high standards & quality of service. Our reputation and work product surpass all our clients' expectations. We're continually improving our knowledge base of technical & financial expertise. This gives us the ability to analyze clients' financial positions in order to give them the best advice, allowing them the ability to make the most informed decisions.

If you have any questions about our services, please contact us. We look forward to developing a long, working relationship with you.